Determining User Satisfaction of City Parks- Antakya District Atatürk Park And Defne District Sevgi Park Example
Keywords:
Hatay, urban open-green spaces, city parks, user satisfaction
Abstract
Urban parks are one of the most essential components of urban green spaces because they increase the quality of urban life and space. The effects of increasing construction, intense work tempo, and the obligation to work in closed areas have caused people to move away from built environments and turn to green areas. Urban parks are public spaces where citizens come together for their social, cultural, and recreational needs. Issues such as the variety of activities the park has, accessibility to the park, and security are effective on the satisfaction levels of its users in city parks. Within the scope of this study, we aim to question the user satisfaction and preferences of urban parks using the example of Atatürk Park in Antakya district of Hatay and Sevgi Park in Defne district. In this direction, as a result of the survey conducted with 323 people, the user satisfaction of the parks was tried to be determined. In the evaluation of the questionnaires, analyzes were made using SPSS statistical software. As a result of the study, it was concluded that the quality of the services provided in the park, the well-being, cleanliness, accessibility, and safety of the park are important for every element of society, and suggestions were made to improve the current situation.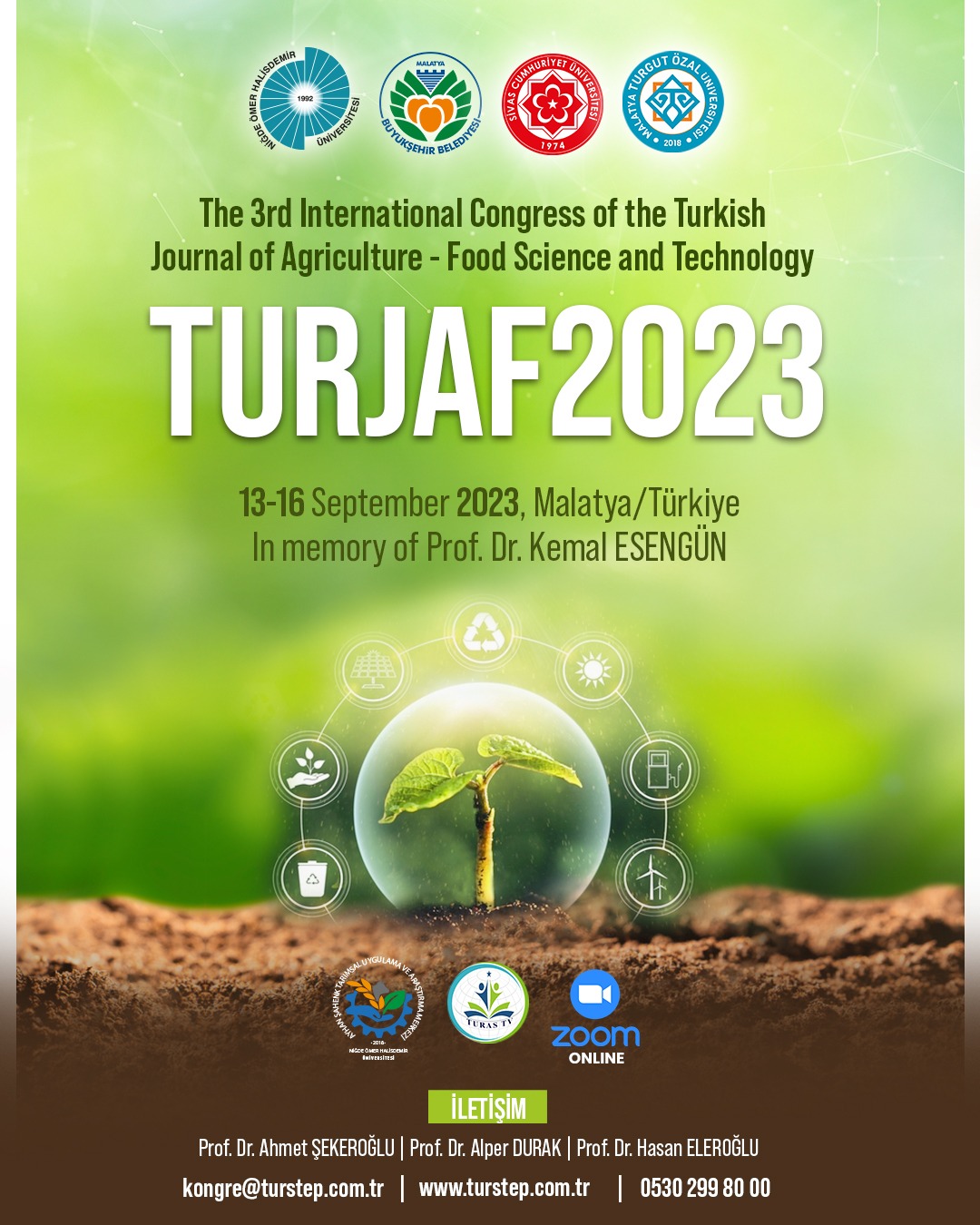 Downloads
How to Cite
Çinçinoğlu, S. M., & Güngör, S. (2023). Determining User Satisfaction of City Parks- Antakya District Atatürk Park And Defne District Sevgi Park Example. 3rd International Congress of the Turkish Journal of Agriculture - Food Science and Technology, Malatya, Türkiye, 1–8. from http://turjaf.com/index.php/TURSTEP/article/view/18
Section
Presentations Online