Evaluation of Adaptability and Performance of Yellow Maize (Zea mays L.) under Busogo Environmental Conditions in Rwanda
Keywords:
Keywords: Yellow Maize, growth, yield, adaptability
Abstract
Variations in environmental conditions like temperature, rainfall and humidity are responsible to Maize development and production. This study was conducted within two seasons (Season 2020A and 2020C) with overall objective of evaluating the adaptability and performance of yellow maize under Busogo environmental conditions in Rwanda. Four yellow varieties were used as test plants, and one white variety as a control.  The experiment was prepared in a Completely Randomized Block Design (CRBD) with Five treatments and Three replications. The plant management practices were undertaken as per the recommendation for good growth and development. To analyze the collected data (Analysis Of Variance & Means), GENSTAT Software was used to and the mean comparison was done by DUNCAN Method. The results have showed a significant increase in both growth and yield in winter season (Season A) rather than summer season (Season C). Hybrid has more adapted than other varieties in most of parameters with highly yielding. The three varieties originated in the experiment site surrounding areas have showed almost the same performance which might be owing to the almost similar environmental conditions which might be owing to the almost similar environmental conditions.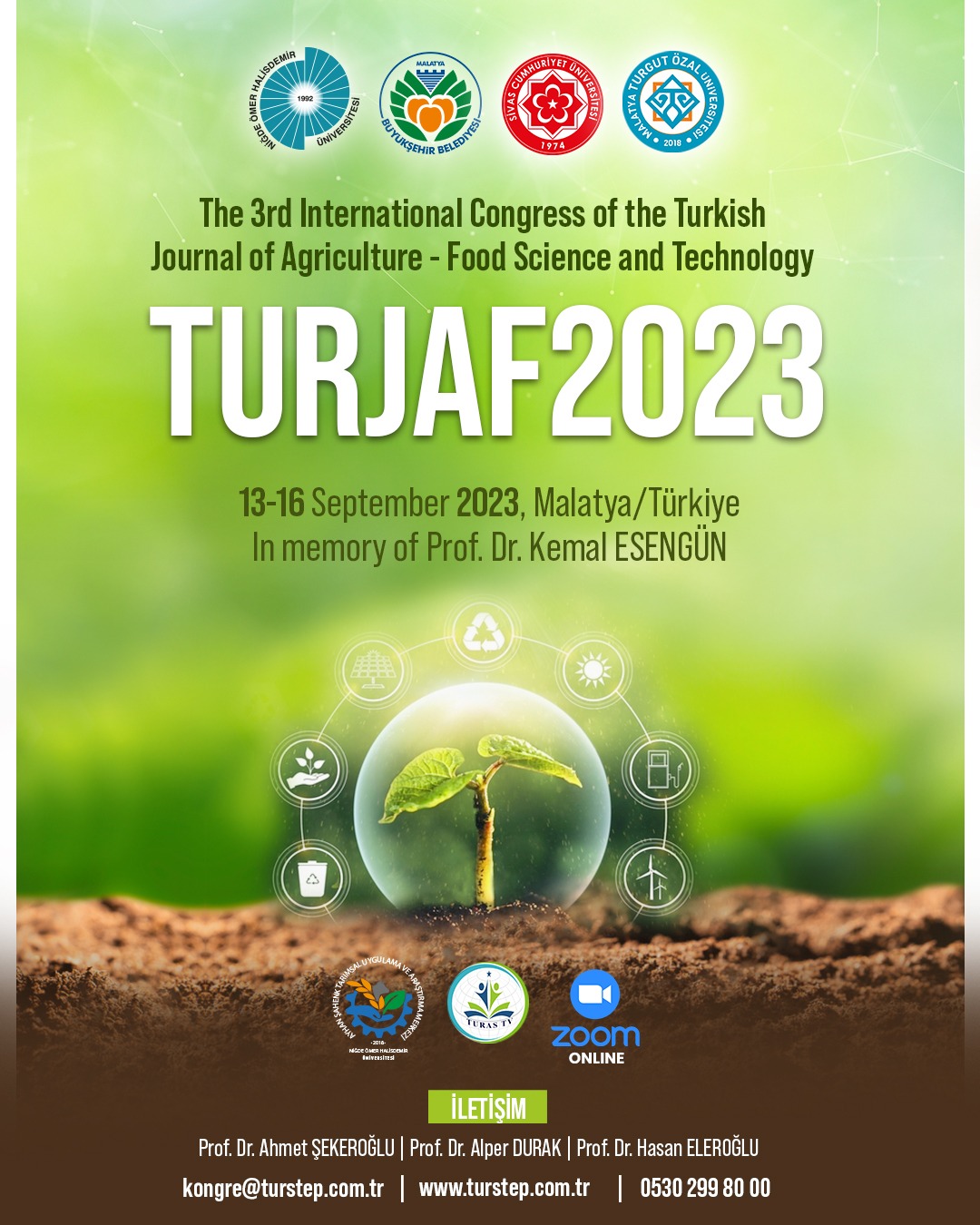 Downloads
How to Cite
Dushimirirmana, C., Habimana, S., Mbaraka RUMANZI, S., & NYIRANSHUTI, J. (2023). Evaluation of Adaptability and Performance of Yellow Maize (Zea mays L.) under Busogo Environmental Conditions in Rwanda. 3rd International Congress of the Turkish Journal of Agriculture - Food Science and Technology, Malatya, Türkiye, 339–344. from http://turjaf.com/index.php/TURSTEP/article/view/200
Section
Presentations Online