Evaluation of the Capacity and Sufficiency of Sakura Park in Selçuklu District of Konya Province as a Post-Disaster Assembly Area
Keywords:
Post-Disaster Assembly Area, Earthquake park, Earthquake disaster, Konya
Abstract
After the earthquake disaster experienced by our country, the importance of open and green spaces has once again come to the agenda, just like the Covid-19 outbreak. Green areas are of great importance both because they can be used as gathering areas after a disaster and because they can be transformed into temporary accommodation areas. Gathering areas are the areas where the public can gather safely by preventing misunderstandings that may arise after a disaster and revealing healthy information exchange. Gathering areas are safe areas where people can gather away from dangerous areas until tents and containers are ready after disasters and emergencies. Sakura Park, which became operational in 2023, is very suitable for being a post-earthquake gathering area with its location and design. In the park selected as the study area, a survey was conducted with 210 people selected according to the snowball method to exceed the population size in the central limit theorem on the basis of volunteerism at random times on weekdays and weekends. According to the results of the survey, Sakura Park was found to be very suitable as a post-disaster gathering area due to its location at the crossroads of important transportation networks, its proximity to hospitals, its flat settlement area, its possibility to be used as a support center with the surrounding schools, and its lack of thorny and poisonous plant material. The gathering capacity of the park is very sufficient considering that the neighboring Ecdat Park and the gardens of the schools can also be organized together.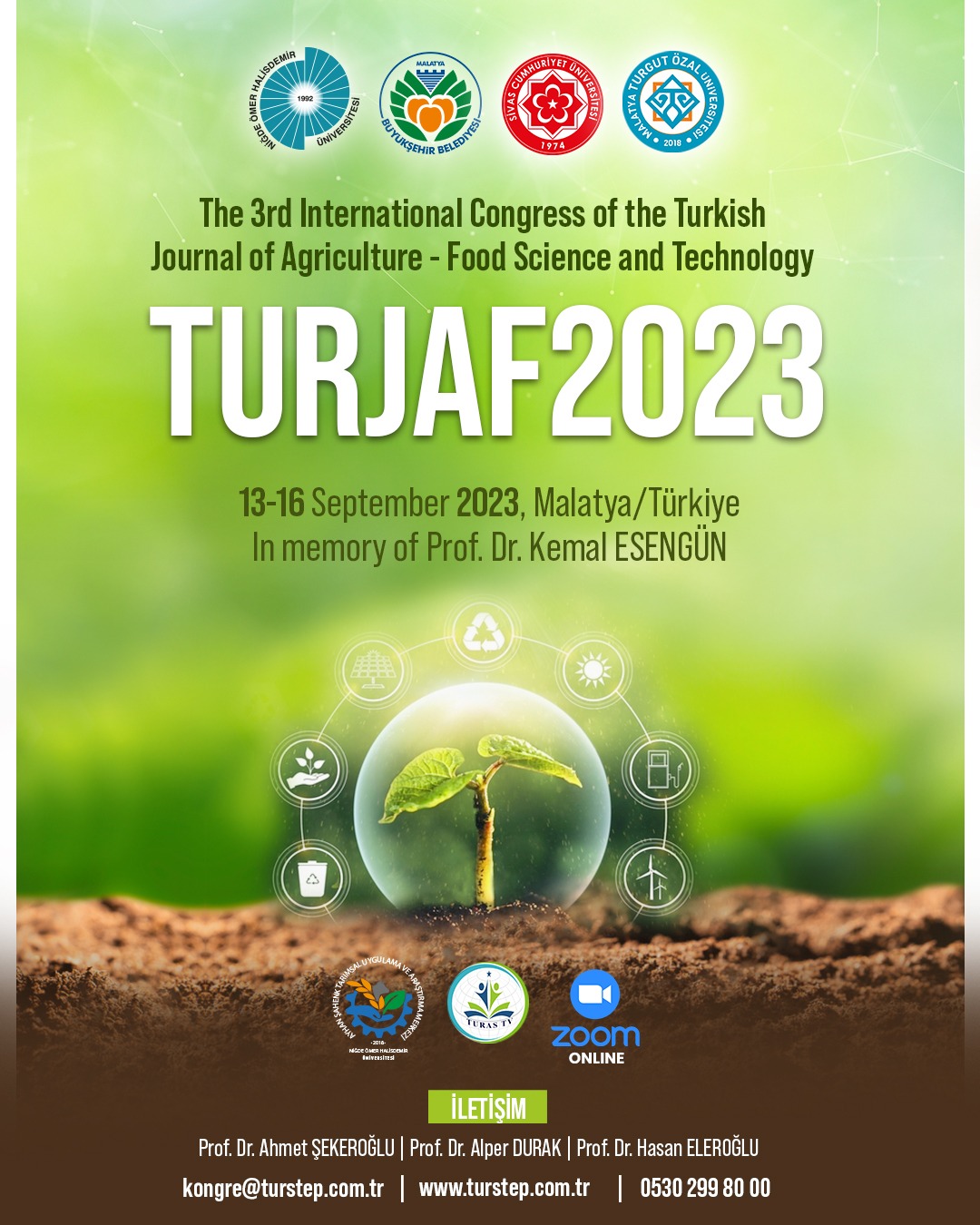 Downloads
How to Cite
Güngör, S., & Dikgöz, E. (2023). Evaluation of the Capacity and Sufficiency of Sakura Park in Selçuklu District of Konya Province as a Post-Disaster Assembly Area. 3rd International Congress of the Turkish Journal of Agriculture - Food Science and Technology, Malatya, Türkiye, 39–45. from http://turjaf.com/index.php/TURSTEP/article/view/38
Section
Presentations Online